new painted wheels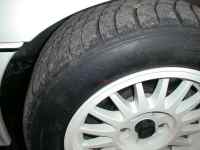 OZ wheels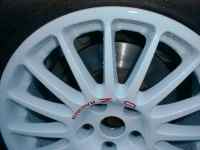 Wheels
The original wheels of the urq are 8*15H2, ET24 , 5 bolt , 112mm diameter. The following types can also be mounted:
3teilige BBS 8*16 ET24/30/35 5/112
Fuchsfelgen 7*15 5/112
Fuchsfelgen 8*15 5/112
S1-Magnesiumfelgen Zoll keine TRX
Sport-Quattro-Felgen 9*15 ET12 5/112

Tires
Up to 1983 the ur had 205/50/15VR, 1984 the tire size increased to 215/50/15 VR. For the 215 size is very expensive i changed to 225/50/15 VR . In germany its quite hard to get the permission to drive these tires because there is no official certificate available for the original wheels. But it's possible........
225/50/15VR mounted